728 W Roosevelt Rd
Chicago, IL 60607
621 – Roosevelt Road Building (MC 259)
(312) 413-8658
Our door is at the north-easternmost corner of RRB. Enter from the north, through the parking lot.
There is a large red banner above our main door, and the Makerspace door is labeled with our logo.
When you enter go up the stairs to your immediate right and through the door at the top.
If you require assistance please call.
Student Organization access to Makerspace Common Areas and Org Offices:
Monday-Sunday: 7am – 10pm
Doors are unlocked: Monday-Friday 9am – 6pm, access outside of those hours requires card access
Student Orgs can request card access for members by emailing a spreadsheet containing each member's Name, UIN, and NetID. All card access must be requested annually with access expiring in late May.
Fab Lab:
Monday-Friday: 9am – 6pm
Saturday: Closed
Sunday: Closed
Machine Shop:
The Machine Shop (includes hand tools, carpentry shop, and welding shop) can only be used when staff are present, regardless of training. Machine shop projects may have to be rescheduled if staff are not available, are busy with other projects, or feel they cannot safely help with a particular project.
Use of the Machine Shop requires annual training through UIC BioRAFT and initial orientation with staff. All users must check in every time they use the Machine Shop. Training Link: https://uic.bioraft.com/node/1967547
Monday-Friday: 10:00 am – 5:00 pm
Matt Schuck, Instrument Maker/Shop Supervisor: Wednesday 10:00 am – 4:00 pm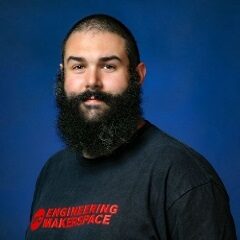 Dylan Lynch, Director
dlynch2@uic.edu
312.355.2326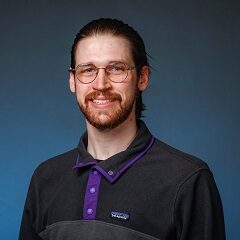 Gabriel Miranda, Instructional Laboratory Specialist
gmiran9@uic.edu